Track your mood throughout the week
Users input their moods for the day and can view their mood history.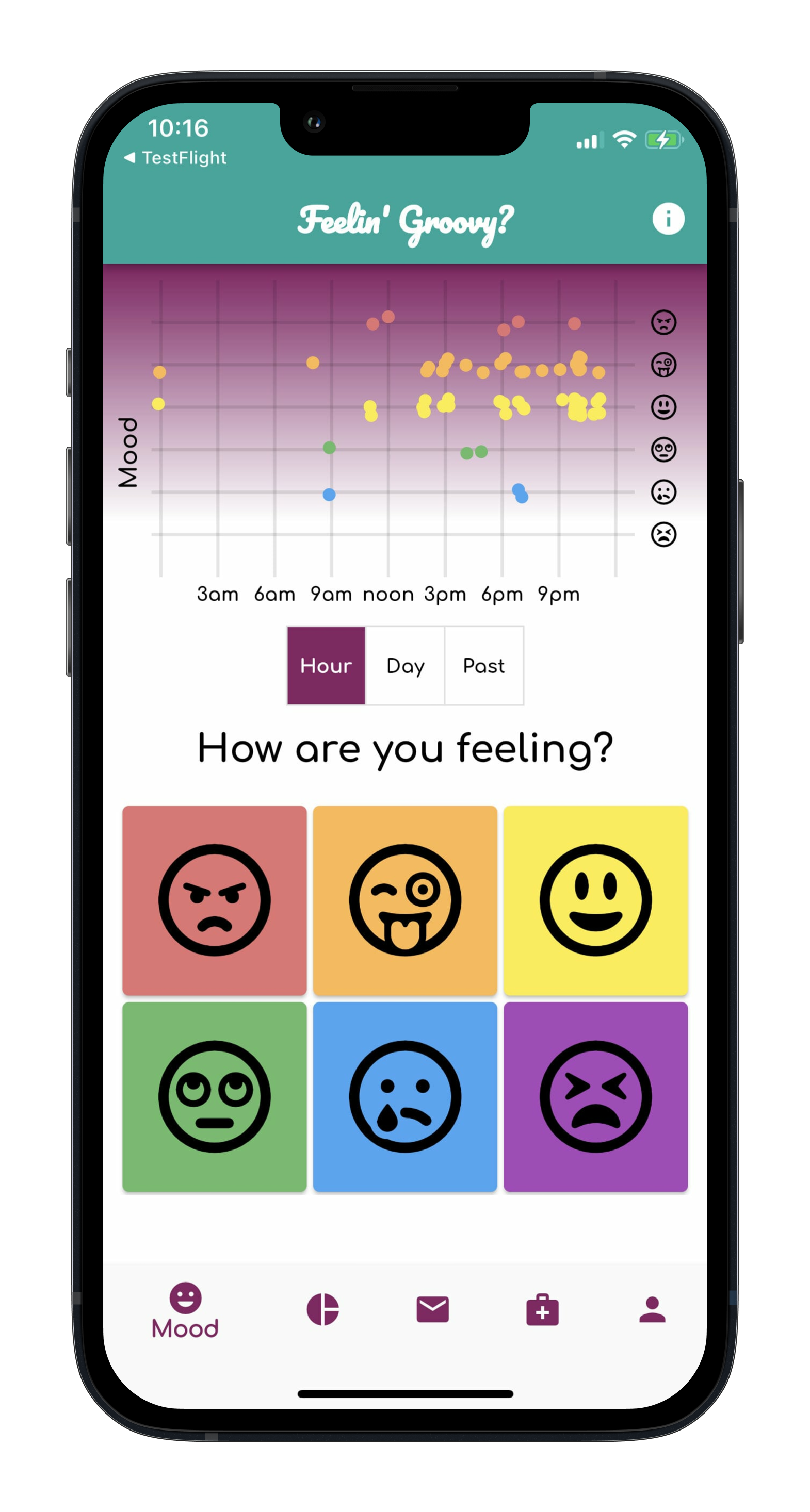 Good vibes for your day
Get a random positive quote every time you enter your mood to uplift your day!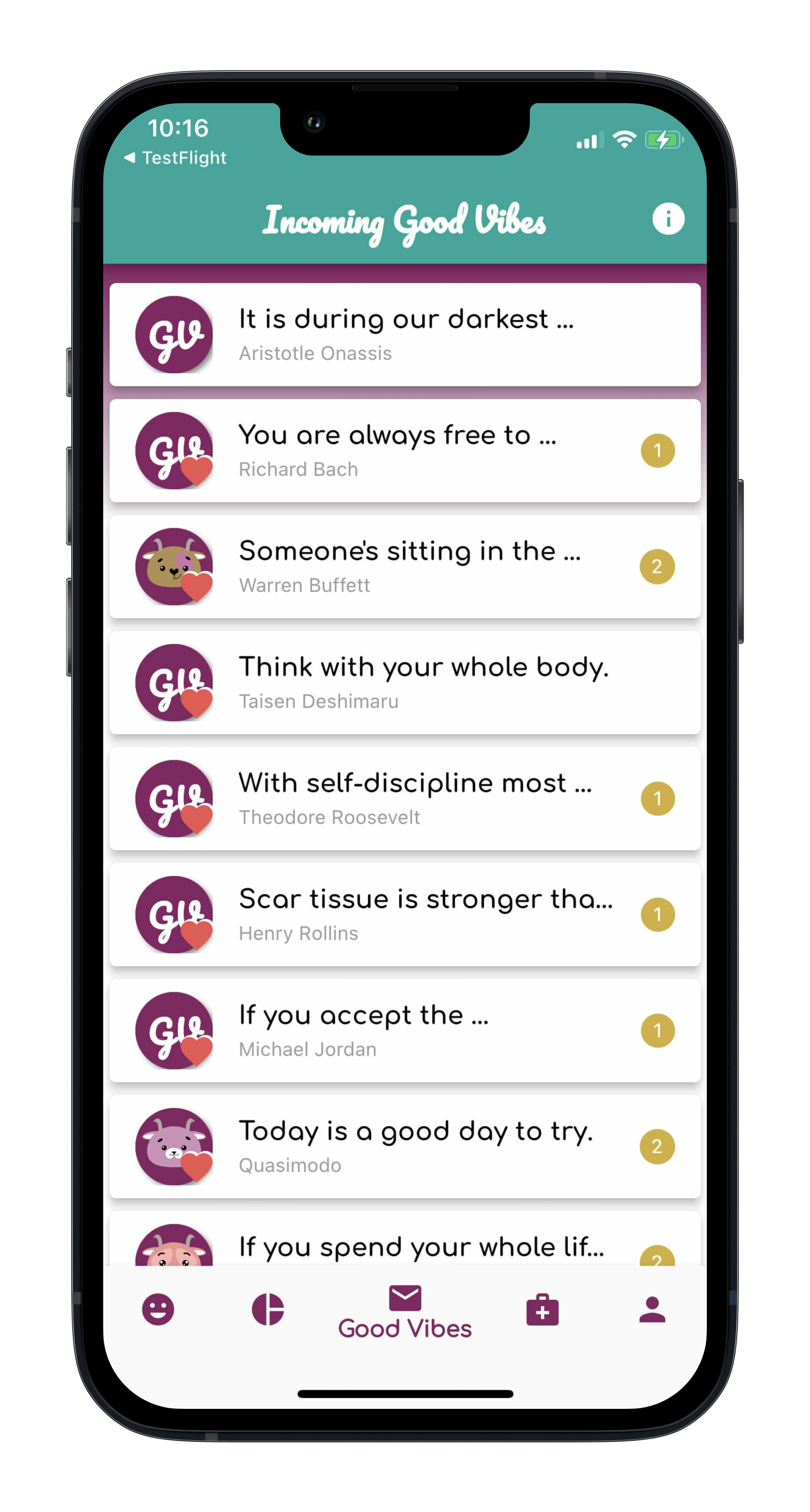 Need a little more help?
We got you. A page with contact information for the suicide hotline, 7 Cups, and other resources.